Abigail Henry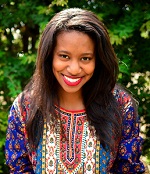 Abigail Henry completed her MA student in the Communication and Culture program in 2015. She also holds a B.A with First Class Honours in Media & Communication and Literatures in English from the University of the West Indies in Kingston, Jamaica.
Abigail's research interests include international cultural policy, cultural heritage management, Caribbean studies, and international development. Under the supervision of Prof. Rosemary Coombe, her thesis explores the potential of Geographic Information Systems (GIS) and other digital technologies for the development of sustainable cultural heritage management practices and policies in the Caribbean.
Abigail's professional background is in video and media production, as well as magazine publishing.