About Professor Coombe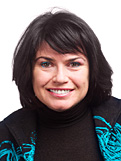 Rosemary J. Coombe is a Tier One Canada Research Chair in Law, Communication and Culture (2001-2022) at York University in Toronto, where she teaches in the Department of Anthropology, the York and Ryerson Joint Graduate Program in Communication and Culture, and the Graduate Program in Socio-Legal Studies. Prior to being awarded one of the country's first Canada Research Chairs, she was Full Professor of Law at the University of Toronto.
Published widely in the fields of legal anthropology, cultural studies, and sociolegal studies, Rosemary holds a Doctorate of Science of Law (J.S.D.) from Stanford University, with a Minor in Anthropology, has published over thirty referred book chapters and over forty referred journal articles, and has delivered over two hundred and thirty conference lectures and papers. She has held research fellowships at the Stellenbosch Institute for Advanced Study, Utrecht and Gottingen Universities, and the American Bar Foundation and visitorships at the Universities of Harvard, Stanford, MIT, Iowa, American, De Paul, and Chicago. In spring 2018 she was the Visiting Professor at the Universidad de Los Andes in Bogota, Colombia and the T.C. Bierne Visiting Fellow at the University of Queensland Law School in Australia.
Exploring the cultural, political and social implications of intellectual property law, Rosemary's current work explores and problematizes the politics of cultural property, heritage, biocultural rights, food sovereignty, and agroecology, delineating how each intersects with neoliberalism, informational capital and human rights, particularly in specific contemporary Latin American and Southeast Asian contexts. Her forthcoming book, The Work of Culture in the Era of Informational Capital: Global Intellectual Property and Its Publics, explores how Andean, Amazonian, Indonesian and Filipino indigenist movements and NGOs increasingly mobilize culture as a resource by articulating international legal and policy norms at the local level. The volume explores how intellectual property rhetoric and legal vehicles combined with rights practices are used to protect cultural diversity, traditional knowledge and cultural heritage. How and why has the advent of the information economy revitalized contemporary cultural claims, and to what extent can appeals for the protection of traditions serve progressive ends?
Her first book was a legal ethnography The Cultural Life of Intellectual Properties: Authorship, Appropriation, and the Law (Duke University Press, published in 1998 and reprinted in 2008), exploring the different ways in which intellectual property law shapes cultural politics in consumer societies. It received a Law and Society Association Herbert Jacob Award Honorable Mention (second prize) for best new book in law and society scholarship in June 2000. In 2014 Rosemary co-edited with Darren Wershler and Martin Zeilinger the University of Toronto Press volume, Dynamic Fair Dealing: Creating Canadian Culture Online, whose over two dozen contributions, authored by scholars, practitioners and artists working in varied disciplines and genres, clarify the intersections between Canadian copyright law, digital technologies and practices of dynamic fair dealing, emphasizing emergent approaches to creating, circulating and managing digital cultural objects that challenge or present alternatives to traditional intellectual property and cultural policy paradigms.